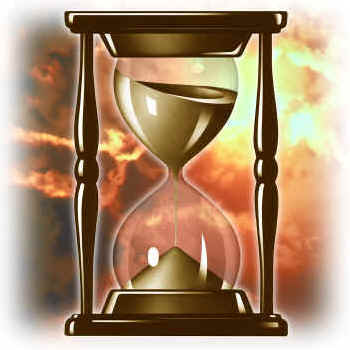 Two high profiled people died this week. One Black, One White. One Man, One Woman. Both died from a long illness. Civil Rights and Famed Criminal attorney Johnnie Cochran passed away from a brain tumor and Floridian Terri Schiavo died this morning after 15 years of being in a vegetative state.

Johnnie Cochran was a highly respected attorney and champion for the rights of disenfranchised. His long and distinguished career spanned over 30 years. His reputation surpassed the celebrity/notoriety of the O.J. Simpson case. He wasn't a celebrity, he was celebrated. Big difference.
The celebrity cases were just one part of Cochran's career. "Certainly,
Johnnie's career will be noted as one marked by 'celebrity' cases and
clientele," his family said in a statement. "But he and his family were most
proud of the work he did on behalf of those in the community."

Cochran represented a Haitian immigrant tortured by New York police, a 19-year-old black woman who was shot a dozen times by police as she sat in a locked car and former Black Panther Elmer "Geronimo" Pratt, who spent 27 years in prison for a murder he didn't commit. He called the day he helped Pratt win his freedom "the
happiest day of my life practicing law."

http://www.diversityinc.com/public/13177.cfm

Terri Schiavo was a 41 yr old woman that has been at the center of an emotional court case involving her right to die after a Bulimia induced heart attack. Based on her husband's assertion that she didn't want to remain in a brain damaged state, He fought her parents for 15 years in and out of court. The media circus, subsequent legal wranglings, and opportunistic political photo ops cannot diminish what Terri left the world.

Her legacy? Awareness. The importance regarding having a Living Will, Medical Power of Attorney or Medical Directive. Her plight highlighted the NEED to make sure everyone makes provisions in light of a catastrophic illness or accident.

His legacy? Advocacy. Mr. Cochran reached out and helped those that couldn't help themselves. "One of the best legal minds since Thurgood Marshall", said Barry Scheck, (one of his co-counsels during the infamous O.J. Simpson trial.). He wasn't a man that looked down on others. Even in his celebrity, he took on the cases of those whose injustice transcended race, socioeconomics or religion.

When I look at their legacies, I think of just how precious LIFE is and I reflect on WHAT I want to leave BEFORE my time on this earth is done. Two ordinary people that left extraordinary gifts to us all.

What will be YOUR legacy?